Get 10% Off on Phone & Online DMV Services
Your Local DMV Service & Car Insurance Experts
Get your tags renewed in seconds Through our dMV Registration Services!
We are an independently owned business that offers DMV registration services & auto insurance. Leaders in DMV and insurance services in all Kern County, Riverside County, and San Bernardino County. Our insurance products include Homeowners Insurance, Auto Insurance, Motorcycle Insurance, RV Insurance, Mexico Insurance, Trucking Insurance & Commercial Insurance. We have served individuals, families, and businesses for almost 15 years, and we continue to grow. We can provide Auto Insurance to anyone with Tickets, DUI, Accidents, Reckless Driving, no license, Suspended License, Matricula Consular, Tarjeta de Elector & International License. No DMV Lines can help remove your registration suspension in minutes through the DMV. We are experts on California Departments of Motor Vehicles Requirements, SR-22 for DUI, and accident offenses. Help available for you in any of our locations Shafter, CA Bakersfield, CA Delano, CA Wasco, CA Earlimart, CA Perris, CA
Whichever method you choose, we will make sure you are 100% satisfied with the service you receive. Our DMV Registration Services make tedious transactions fast and simple.
Authorized DMV Registration Services Experts
Faster than the DMV as valid as the DMV. We carry a license that allows us to bring these DMV Registration services to you and make it easy.
Our DMV Registration Services

Our Auto Registration team provides a quick and easy alternative to DMV registration. For a small fee (plus DMV fees), you can painlessly renew your registration and receive an instant tag/sticker in just a few minutes without the lines and hassles.

Just purchased a vehicle? Now is the time to put it under your name. Our team can make the change of ownership a painless and free process. We know your time is valuable, and we want to guide you with the proper paperwork and signatures needed to avoid multiple trips.

Just as soon as you find a qualified buyer for your vehicle, you make the panic-inducing discovery that your title is nowhere to be found. Try not to stress too much though, because we can help you order a duplicate title right away.

The state of California requires ALL drivers to register their vehicles and have at least the minimum auto insurance needed in order to obtain their license plates and drive legally. Come on in or give us a call and we will assist you!

Trailer (PTI) registration
Need your Driving Record or your Motor Vehicle Report (MVR)? Don't worry! We can process and deliver your report quicker than the DMV, who usually have dozens of long lines! Come to one our locations and we will help you with the process!

VIN Verification
Need information regarding Out of state transfers/ registrations? Make sure to check out our page for more information!

Planned Non-Operation is when you are stating that your vehicle will be stored or not operated for the next renewal year. One must do a PNO renewal every year or two, therefore, if you are are in need of filing or re-filing, we can quickly help you out

In order to insure a revived salvage title car in the State of California, the vehicle must first be deemed drivable once again by either the insurance company and/or owner of the auto, despite it once being seen as a total loss. Need more information?
get a free auto insurance & dMV quote
Tammy Thullen
Had a DMV question and did NOT want to go there. Found this website & they had a box to ask online question & they would text you. They answered right away & were super helpful Only thing left is to drop by their office & take care of paperwork. I'm sure we'll be using them again!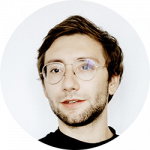 Troy Parsons
Very knowledgeable agents, very helpful and get fast service beats stand in line at DMV.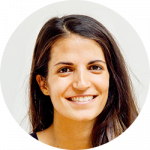 Tina Thungseng
Great service, highly recommended!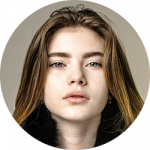 Karrie Patterson
They assisted me and had good customer service. There was no waiting very pleased with the service.