Receive assistance with your Western General Policy
If you have a policy with Western General Insurance company, you may have received letters about your policy. We can help you with this, and get it sorted out.
Or leave your information
Why did I receive a western general liquidation letter, what does it mean?
You may have received a "letter of liquidation" from said company. This happened if you are currently insured by this company.
Unfortunately, your policy will cancel and there will be no renewals. Also, there will not be new policies starting December 2021. In case this is the situation in which you are now, do not worry. We will make sure you continue to have insurance. By no means, we will allow for you to be uninsured.
In other words, if your policy expires before or on December 2021, it will not be renewed. All policies will be canceled by September 4th.
Even though your auto insurance policy is going to be canceled, our agents can help you get an auto insurance policy that is as affordable as your previous car insurance policy.
Western General Phone Number for Liquidations
If you need to get in contact regarding your Auto Insurance policy, you may call (888) 350-5050. Make sure you have your policy number handy. One of our agents will gladly take care of you.
It will be possible for us to help you find a new policy with a similar price and same benefits.
How can I pay my Western General Policy?
If you still need to make payments before December 2021, you can contact the company by calling (888) 350-5050.
Making these last payments is important for you to continue to receive coverage. Refunds and claims may be delayed and can be paid by the state.
What happens if I don't pay?
Otherwise, if your Western General Insurance policy is unpaid, your incidents will not be paid. In fact, your policy will cancel without the possibility of reinstatement. 
Is this information legitimate?
Why is western general insurance canceling my policy?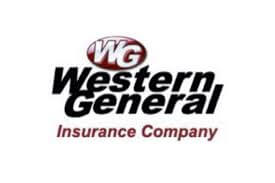 On August 5, 2021, the Auto Insurance Company was ordered to liquidate by the State of California Superior Court. Consequently, they can't offer renewals or new policies.
Accordingly, the liquidation will end and cancel the policies you have with Western General Insurance effective in December 2021.
However, to people impacted by this change, we want to ensure you continue to hold affordable, quality auto insurance coverage.
Therefore, our licensed agents can help you assess options. Additionally, switch companies, so you can keep having coverage.
You can read more about the western general insurance liquidation here.