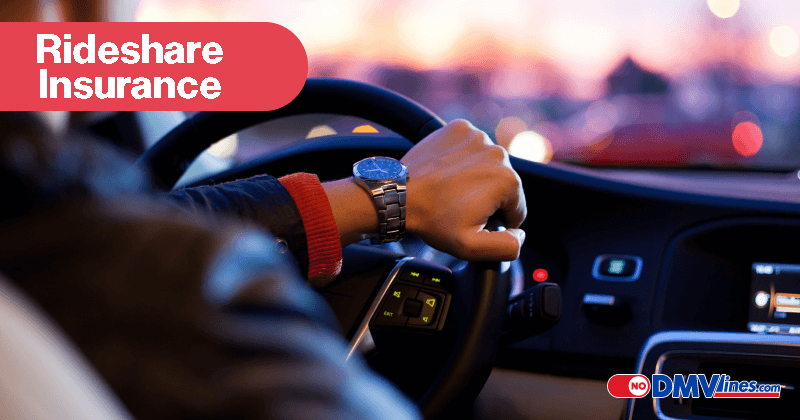 The Ridesharing industry is already widespread when living in a city. They help promote savings and minimize pollution. But, it is also essential to know what could happen in an accident when you take trips like this. If you use your car when driving for a rideshare company like Uber, they may need you to get rideshare insurance, for instance. 

You must know that you need special insurance for shared trips. Since it is not the same as having insurance for your private vehicle. In this case, it is a part of a public transportation platform. If you are involved in an accident, mainly if there is an injury, as a result, you could end up paying the damages out of your pocket.
Rideshare Insurance is available in many states. You can contact us to see if it is available in yours. You can also get a rideshare insurance quote today by talking to one of our agents. We are at your disposal and can answer any questions you may have. 
Where can I find
Rideshare insurance
?
Suppose you are thinking about working as a driver for a rideshare company. We recommend that you talk to a specialist about adding ridesharing coverage to your policy.
What it
includes:
Medical assistance
Emergency roadside assistance
Rental car reimbursement 
Claims or passengers suffering injuries filing a lawsuit against you. 
You can contact your insurance directly for support.
When does it apply?
Coverage for ridesharing drivers generally extends all the range of your auto policy. It could include:
Liability towards third parties
Damage to your car 
Medical coverage
Emergency services on the highway 
Rent reimbursement 
Uninsured drivers
In other words, what a regular auto insurance policy would have.
Additionally, you have coverage assigned to passengers
Medical coverage
Emergency services on the highway
How much does it cost to add Rideshare insurance to my policy?
Rideshare insurance typically adds 15-20% to your current auto insurance. Meanwhile, it depends on the coverage you've selected, any discount that may apply, and other ranking factors. 
If you or someone else needs assistance in Spanish about this matter, we can help you.